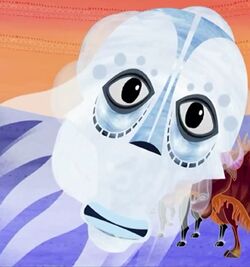 The Wind is an anthropomorphic spirit and a one-shot character of Tinga Tinga Tales. He likes winning at the races during his first match with Cheetah.
Physical Appearance
He is a white head that has the elements of the wind, as his name suggests.
Appearances
Gallery
Trivia
He is the third character that is not an animal. The first is Majitu and the second are the Sleeping Stones.